We have shared number of tutorials to root Android devices, which include One Click Roots too. Here is the one click root for Motorola Droid 3 which is simple fast and quick.
If you want to stay away doing all the technical stuff to root your Droid 3, Rootz Wiki Forums has shared an amazing tool which lets your root Motorola Droid 3 in One Click. And without firing any commands, or using any booting methods, you get Motorola Droid 3 root method.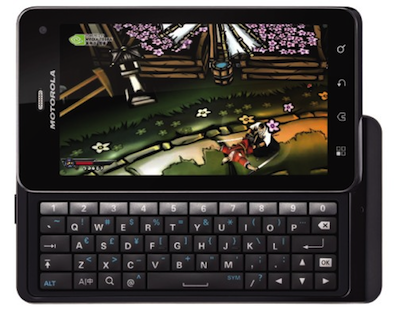 Steps To Root Motorola Droid 3 In One Click
Make sure that you have Motorola Android drivers downloaded and installed on your computer before we start with it.
Now you need to download Droid 3 Easy Root Script Version 5 and unzip all the contents onto your desktop.
Once you are ready with all the required files, you need to enable the USB debugging on your Droid 3 by navigating it as Settings > Applications > Development and checking the option, USB Debugging.
Now plugin the Droid 3 to your computer using the USB cable. And once it is connected, browse through the contents of the zip file that you have downloaded and double click on the file labelled as Click To Root Your Droid 3.bat
Just follow the instructions step and step, and you would be done with the whole mission of one click Motorola Droid 3 root. No wonder, this is one of easiest ways to root any Android device.