HTC One is the most powerful smartphone by HTC of the current date. And in the current scenario, a smartphone is supposed to have a set of interesting features which would differentiate it from the other high end smartphones in the market.
Whether it would be Samsung Galaxy S4, Google Nexus 4, BlackBerry 10 or any other high end smartphone, each has its own interesting features which make them a better phone than one another. Presently, the biggest threat would for HTC One would be Samsung Galaxy S4 and iPhone 5.
Lets get to know more about the HTC One Tips and Tricks & hidden features so that we can have a better idea about this smartphone. May be you would like to check the other posts like Samsung Galaxy S4 tips & tricks and hidden features.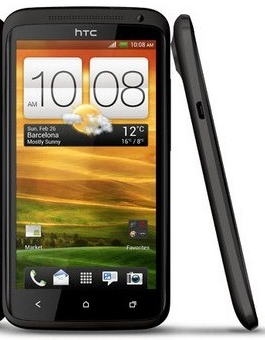 Must Know HTC One Tips and Tricks – Hidden Features
Swype Style Keyboard
Typing has become easier with HTC One. You can enable this feature by navigating as Settings > Language & Keyboard and putting a tick at the Trace Keyboard checkbox. Now you need not tap on the letters, all you need to do is move your fingers from one letter to another, while the keyboard would be smart enough to suggest words.
Manage Home Screen
This is one of the features which makes a HTC smartphone an easy to use device. I believe that the Home Screen of any smartphone is the door to that particular phone. It should be simpler, yet powerful. And you can pinch on the Home Screen of HTC One and start managing the home screen by adding / removing / placing widgets properly.
Make The Lock Screen Useful
Locking your smartphone is a good practice, but it does put a break to your smartphone usage. For an instance, you feel like checking a particular app very often, and unlocking your phone everytime would definitely bug you. But by adding such things on the Lock Screen would let you access them without unlocking your phone. Handy feature!
Camera Trick
If you wish to shoot a video at 60 frames per second (whether it would be slow motion or fast motion), all you need to do is launch the Camera app and get onto its Options, then tap on Select Scene option and choose your options from Slow Motion, Fast HD or Video HDR.
Remote Control For TV
Its another one of the HTC specific features which lets you use your smartphone as a Remote Control for your TV. All you need to do is launch the TV app and follow the instructions to sync things up and you can start using the HTC One as your TV's Remote Control.
There are a lot more things about HTC One that you should know. We would soon come up with one more compilations of tips and tricks.