PC 7233 is a brand new gaming desktop computer launched by Medion. Medion PC7233 features high end features. And with 12GB RAM and i7 processor, this is a powerful gaming PC by Medion.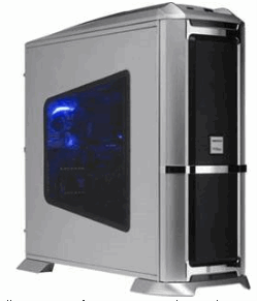 Medion PC7233 offers NVIDIA GeForce GT230 graphics card with 1TB SATA HDD. The whole desktop computer comes bundled with gaming Keyboard and Mouse. We have already reviewed number of gaming laptops, and if your prefer to play games on desktop computer, PC7233 needs your attention.
Below are the specifications of Medion PC7233:
2.66 GHz Intel Core i7 processor
NVIDIA GeForce GT230 graphics card
12GB RAM
1TB SATA Hard Drive
Windows 7 Home Premium OS
HDMI, Gigabit Ethernet, eSATA and FireWire
The Medion PC7233 has got a price tag of €1,199 or about $1,724, and with the features it offer, the price is completely justified.