Here is a free iPhone app which lets you lock Apps on iPhone. Yes, this is a free solution to lock down your iPhone apps. This is a Cydia app, which implies that it works on only Jailbroken devices.
We have already shared number of ways to jailbreak iPhones, and once you are ready with a jailbroken iPhone, you can easily password protect the apps on your iPhone.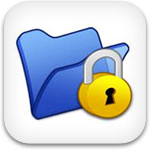 The app that we are talking about is, mAdvLock. This Cydia app lets you lock your files and folder. You can set passwords to your SMS, contacts, photos, and videos.
And this free iPhone app also locks your SIM card. So, this anti theft feature would let your track your lost iPhone comfortably. All you need to is launch Cydia on your Jailbroken iPhone. Browse to the Utilities category and then look for the mAdvLock app and just lock it.
I am sure you would definitely want to try this app out because it offers you the safest solution to lock apps on iPhone for free.