LG brings its Core i7 blu-ray gaming notebook to the market namely, LG Widebook R590 which is also known as X-Note R590 in some of the Asian markets. Its Intel Core i7 processor makes it a powerful gaming mini-laptop.
Specifications:
1.73GHz Intel Core i7-820QM Processor
NVIDIA GeForce GT 230M graphics card of 1GB VRAM
15.6-inch LED Screen with 1600×900 pixels resolution
4GB of RAM
500GB of hard drive
Blu-ray Drive
Built in 1.3MP webcam
Windows 7 OS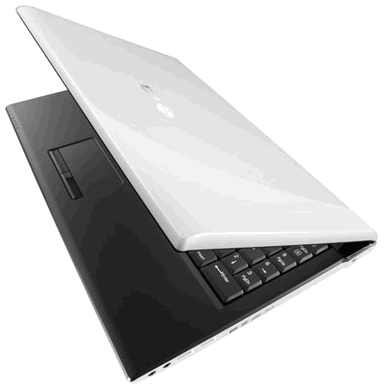 Processor
LG Widebook R590 is powered by 1.73GHz Intel Core i7-820QM Processor and this Core i7 processor provides all the power required to have great gaming experience.
Graphics
Since this is a gaming notebook by LG, it is required to have sound graphical support and NVIDIA GeForce GT 230M graphics card provides 1GB of VRAM to provide you with splendid graphics quality.
Memory
As a user you expect a gaming notebook to be fast enough, and LG Widebook R590 offers 4GB of RAM which lets to relish the seamless gaming experience.
And its 500GB of hard drive for storage capacity allows you to store most of your favorite games at a time.
Display
With the pixel resolution of 1600×900, its 15.6 inch LED backlight display screen lets you enjoy your game to the best.
Additional Features
One of the biggest factor which makes a LG Widebook R590  an amazing package is the fact that it offers Blu-ray drive. And its also features an in-built 1.3MP webcam.
This Blu-ray gaming notebook comes with Microsoft Windows 7 Home Premium operating system.
Verdict
LG Widebook R590 is one of those gaming notebooks which feature Blu-ray technology. Whether it would be its powerful Core i7 processor or NVIDIA GeForce GT 230M graphics support, R590 has got all the reasons to let you have a perfect gaming experience. Its price might vary between 1,299 and 1,599 Euros.