With LG GM205, it adds an music phone to the range of its affordable mobile phones. GM205 offers with a decent design and features Dolby Mobile technology and built-in FM antenna.
This LG mobile phone offers you with a 2 inch display screen and has the dimensions of 4.14 x 1.89 x 0.57 inches. LG GM205 calls it a music phone, so it has got number of music dedicated keys.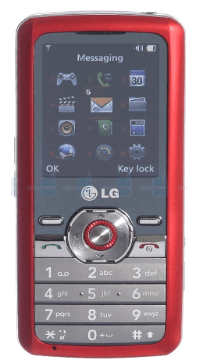 LG has designed this music phone in such a way that it pleases both young and matured population. With a 2MP camera, GM205 offers you with some multimedia features too. 2.1 channel speakers offers crisp sound when you are not listening to music on the head phones.
It also comes with a micro SD memory card slot. LG GM205 is expected to heat up the market of low end music phones.
Below are the complete specifications of LG GM205:
2 inch display screen
2MP digital camera
Music player with dedicated music keys
Built in FM antenna
Dolby Mobile technology
Eye catchy design
Dimensions: 4.14 x 1.89 x 0.57 inches
micro SD Slot
2.1 channel speakers