Amazon Kindle has been one of the most influential gadgets in the recent past. People who are fond of reading fell in love with this ebook reader. Kindle has surely invented the modern way of reading books.
If you have been using Kindle, then you might have surely felt the need of having apps installed on it. We are not talking of any high end apps for Kindle, just the basic ones which would help you with some basic needs.
So how about a To Do List app for Kindle, or may be a notepad for Kindle or even a calendar for Kindle. So check out Kindletodo, as it works as all the apps mentioned.
This is not exactly a Kindle app, but Kindletodo is actually a web application which lets you make notes and has an in built calendar. You can easily switch from to do list to calendar to notepad just by clicking on the button provided at the bottom right corner of the app.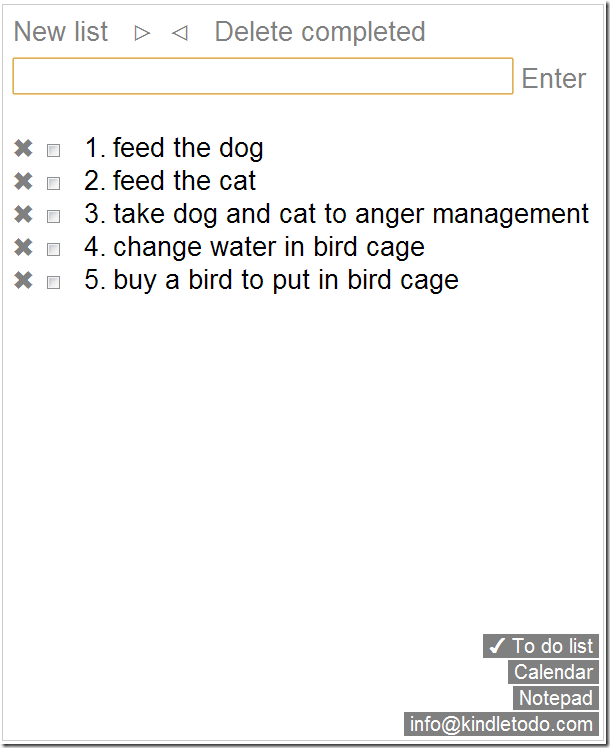 If you have a Kindle, then Kindletodo is a must have app for you. Although its calender is not an advanced one but its to list and notepad would prove to be useful addition to your Kindle.