Technology is advancing at a very brisk pace. Gone are the days when you could experience 3D only in a popular movie theater. From big cinema halls, it came to our homes in the form of 3D televisions. Later they came as 3D desktops. Now its time for 3D all in one PCs.
Yes, now you can have 3D at your fingers tips on touchscreen all in one PCs named as HP TouchSmart 620 and MSI Wind Top AE2420. With these all in one computers, HP and MSI become the first two companies two come up with 3D all in one PC.
Here, we have tried to compare these computers and so does the title of the post suggests, HP TouchSmart 620 vs MSI Wind Top AE2420.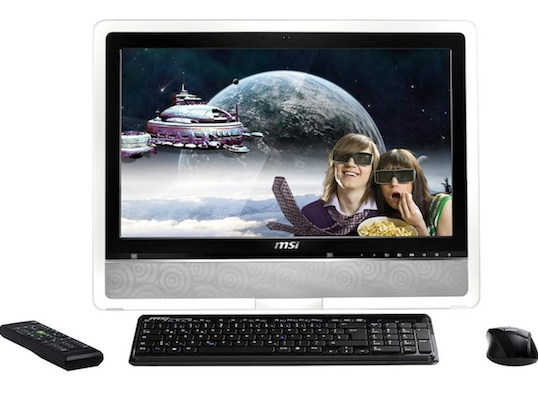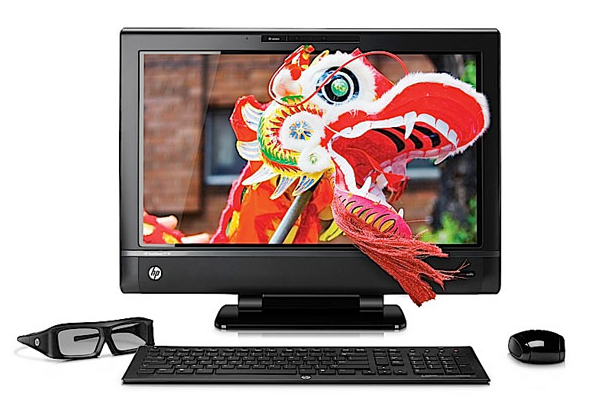 HP TouchSmart 620 vs MSI Wind Top AE2420 – Compare
Processor
HP TouchSmart 620 is a powered by 3.1GHz Core i5 processor. Yes, it is indeed powerful. And MSI Wind Top AE2420 is equally powerful with its 3.2 GHz Intel Core i5 650 processor.
Display
This is going to be THE specification which would separate these two all in one desktops or any all in one PC for that matter. MSI AE2410 features 23.6" LED Back-Light Panel display. This 120Hz, 1080p 3D display would surely amaze you. And on the other end, TouchSmart 620 features,  23 inch 3D display with a resolution of 1920 x 1080 pixels.
RAM and Memory
HP TouchSmart 620 is a monster with its 8GB RAM and 1.5 TB of hard disk. And with its powerful processor, this is surely no less than any mean machine. MSI AE2420 runs on 4GB RAM and offers 1 TB of hard disk.
Multimedia
Both these 3D all in one PCs feature blu ray player. And MSI all in one desktop features two 5W 7.1 channel speakers+10W Subwoofer with THX TRUSTUDIO PRO. Whereas HP TouchSmart 620 features its popular and powerful Beats Audio which adds incredibly to its speakers.
More Specifications
HP all in one PC features a discrete AMD Radeon High definition 6670 graphics card which boosts up its 3D capability. And MSI AE2420 features Mobility Radeon HD 5730 graphics. Both these AIO desktops feature USB 3.0 ports along with WiFi and Bluetooth connectivity and card reading slots.
The concept of 3D all in one PC is new in the market and this is one of the reasons that these gadgets are on the expensive side. But the fact that these AIO desktop feature powerful processors, high end graphics, heavy RAM and super sized hard disks, do justify its high price. HP TouchSmart 620 has got a price tag of $1,600 and the MSI Wind Top AE2420 would cost you around $1,800.