Android has been pumping in brand new features with its every release and in this post, I would be talking about Android Beam. I am sure that you have heard of Android Beam and that is the reason you have ended on to this post.
But just to brief a little, Android Beam is one of the latest features offered by Android where you can enable super fast transfer between two NFC enabled Android devices at lightening fast speed. If you have two Android devices with NFC hardware in it, you can get going with Android Beam file transfer.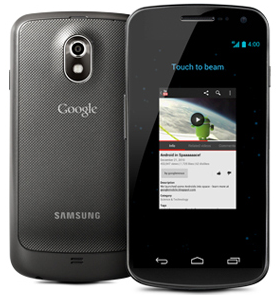 How To Use Android Beam To Transfer Files
Check If Your Android Device Is Capable Of It
Currently, not many Android devices in the market have got NFC hardware inside them. And even if they have got it, you need to ensure that you are running on latest Android version.
Get on the Settings menu on your Android device, tap on More and in Wireless & Networks, you will find two options, one labelled as NFC and the other as Android Beam.
Ensure that you enable them in order make use of this feature. If you do not find these options there, then check for Software Updates on your Android and see if are listed out.
Transfer Content Using Android Beam
Since you have enabled both of the required options, all you need to do is unlock both the Android devices as you cannot make Beam work with the device's screen locked.
Now hold / place both the Android devices back to back and a sound would notify that NFC or Beam connection has been made.
You can now share web pages, YouTube videos, Maps, Media,  Apps, and many more things just by touching on the screen once you would see Touch to beam message on your Android device.
So, its like being on the screen from where you can push the content that you wish to share, place the devices back to back and then touch to start the transfer. That is it.
The best part about Android Beam file transfer is that you need not enable your Bluetooth, scan for devices, pair them and then start sharing files. With Beam, all you need to do is place the devices back to back and get going.