What do you meant by tethering? Well, it is a concept using which you can convert smartphone or tablet PC into a modem or router which would server Internet to other WiFi enabled devices.
We have shared posts on tethering Android devices. Here is the post to tether Samsung Galaxy S 2. Once you follow these steps, you can use Galaxy S 2 as your modem or router.
The basic requirement of tethering an Android device is that it should be running on Android 2.2 Froyo, or higher version. So, Galaxy S 2 satisfies the requirement, and you can go ahead with it.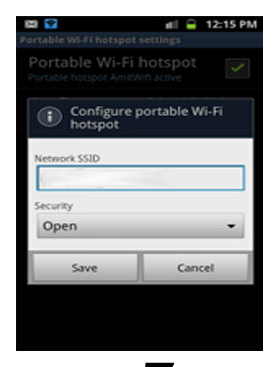 Steps To Tether Samsung Galaxy S 2 – Share Internet On Galaxy S 2
To start with, make sure that you have subscribed a good data plan from your network. Now go with the below steps:
Navigate as Settings > Wireless and network and then tap on Tethering and portable hot spot option.
Now it would display you with two options labelled as, USB tethering and Portable Wi-Fi hotspot settings, then tap on Portable Wi-fi hotspots settings option and then tap on OK option.
It would now prompt you ask to enter Network SSID, enter it and click on Save button.
Now it would ask you to enter the password in order to access the Network SSID. So, this is how you would be securing your Internet connection that you would be sharing from Galaxy S 2.
That is it! This is how you can easily tether Samsung Galaxy S 2 and share Internet from Galaxy S 2. Try it and let us know if in case you find any issues.