Tethering an Android or iPhone is so very simple. But the same task looks difficult while performing it on BlackBerry. Well, the only reason behind is that the repository of BlackBerry tricks is not as huge as Android because of the popularity of Android.
In this post, we would let you know with the complete steps to tether BlackBerry on Windows laptop / PC for free and then, you can connect your laptop to Internet from BlackBerry for free.
I am sure that this is something that you have been looking since a long time. Here is the complete guide to tether BlackBerry for free.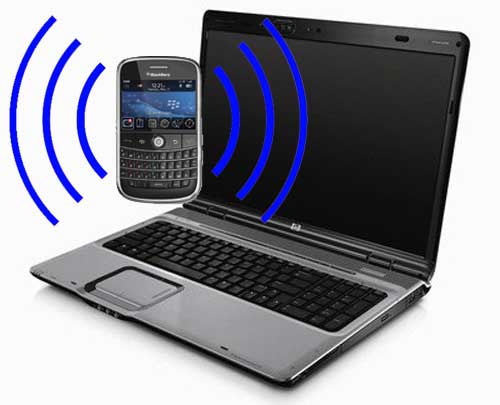 Steps To Tether BlackBerry On Windows Laptop / PC For Free
BlackBerry has got an amazing data plan, so why can't one use it access Internet on his laptop or computer provided, you are using a Windows operating system on your computer.
BlackBerry Desktop Manager 5.0 offers you with this incredible feature to tether it on Windows. Download it and get ready to tether BlackBerry to laptop.
Connect your BlackBerry to your computer and launch BlackBerry Desktop Manager on your computer
In order to setup BlackBerry device as a wireless modem, click on IP Modem
If you are using it for the first time, you would need to create a profile. Just click on the Configure button to go ahead with this
In the Connection Profile field, choose your BlackBerry's carrier and if you wish to continue using the BlackBerry device as a wireless modem even when you have closed Desktop Manager, then put check beside the option, Keep an IP Modem connection open after the BlackBerry Desktop Manager is closed
Now click on Connect button and your laptop would be connected to Internet
In order to disconnect, click on IP Modem on Desktop Manager and click on Disconnect button
You might get an error message saying, Failed to start IP Modem using the connected device: There was a hardware failure in the modem. Then you can try out the below ways to fix it:
Ensure that you have chosen correct Service Provider in Connection Profile option
If in case you are on BES, make sure that IP Modem IT policy rule is disabled
Ensure that wireless radio on your BlackBerry device is turned ON