I know its not a everyday need to capture a screenshot of selective screen on your iOS device, but I know a number of people who actually want some help regarding this. I know you have been looking for some help while taking such screenshots, and that is the reason that you have ended on to this post.
Taking a screenshot of your complete display is not a big deal, that can be done by using the hard keys of your iOS device. In order to get the privilege of capturing a screenshot of a part of your display, there are two pre-requisites. One is that your iOS device should be jailbroken and the other is that you should be having Activator app installed.
Screenshot Plus tweak is the add on that you would making use of. In order to make use of this tweak, you need to have Activator installed (as already mentioned).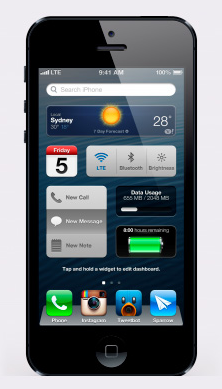 So how to make use of it? Here are the summarized steps:
Assuming you have both, Activator and Screenshot Plus installed on your device, lets proceed

Set a gesture for using Screenshot Plus
Instead of using your hard keys to capture a screenshot, use the gesture to launch Screenshot Plus
Now you can adjust (drag) and select the screen area that you want to capture
Once done, hit on the capture button and that is it
This is how you can capture screenshots of selective screen on iOS devices. Screenshot Plus would cost ou $0.99, but its worth having because it saves so much of your efforts and time that you would spend on cropping using any other tool on your computer or iOS device itself.