Syncing an iPhone or iPod is not at all a big deal, as your iTunes takes care of it. But what if you wish to sync your Android wireless? Is it possible? Well, if you have a Mac, then lets do it!
You can use the legendary Winamp on your Mac, and use your Android the same way one uses his iPhone with iTunes. With Winamp, you can easily sync Android with Mac wireless. It's easy as 1,2,3.
When I first tried the latest Winamp on my Mac (not for syncing Android with Mac), I was truly mesmerized by its design. It looked gorgeous on the 13 inch display of my MacBook and I loved it.
And while exploring it, I got to know that I can use this program to push my playlists on my Android device wirelessly. You would be happy to know that it isn't much of hard work to get this thing done. Its just few clicks and taps, and its done.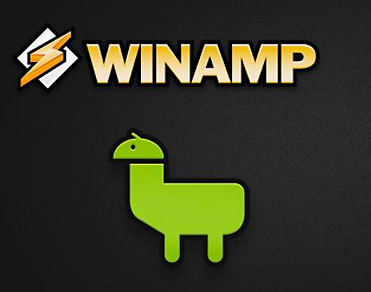 How To Sync Android With Mac Wireless
First thing that you need to do is install Winamp for Mac on your Machine and Winamp app on your Android. Once done, we are good to start with the syncing business.
Now, run the Winamp on your Mac. And when you do it for the first time, it would ask you if you wish to import data from iTunes or from the hard disk. Choose the appropriate option
Now you need to launch Winamp on your Android and navigate to its settings option
You need to put a Check across the Enable wireless sync option.
Assuming that you have done the above steps properly, you will now be able to see your Android device under the Device List on the Winamp running on your Mac
Just click on your Android device listed in the Winamp on your Mac, and it would prompt if you wish to sync files on your Android device. Just tap on OK button to start the whole process
That is it! Now you can easily manage your Android device on your Mac. This is how you can easily sync Android with Mac wirelessly.