Any smartphone user would surely understand and must have experienced that their Android device or smartphone becomes slow once you install more and more apps. If you are a Galaxy S owner, and worried by the same issue, then we have a tutorial to speed up Samsung Galaxy S.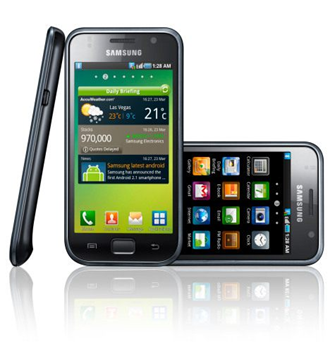 It is a small trick which will simply speed up Galaxy S and boost its performance. Here is the step by step guide:
CHECK THE PRESENT CONDITION OF GALAXY S
Before you actually start with the REAL thing, you should better check the present condition of your Galaxy S in order to assure that the speed of Galaxy S has really improved.
For that, visit the Android market and search for the application Quadrant Standard. Download the same and install it. Once you launch it, tap on the option Run Full Benchmark, which will show you the current condition of your Galaxy S. Now we will do the same once we are done with our trick, to ensure that the speed has actually improved.
SPEED UP GALAXY S
First, visit the Android Market and look for the application Lag Fix. You will find an application named, Ryanza's One click Lag fix, just install it.
Now, launch the application that you have installed where you will find an option labelled as Root Device 2.1. And, wait while the application will root your Galaxy S.
Once your Galaxy S is rooted, launch the same application again and tap on Install EXT2 Tools option. There, you will find an option labelled as Check Free Space, just tap on it. Now, tap on OneClickLagFix V1+.
Once you are done with the above step, your smartphone will reboot couple of times, so just wait patiently.
RECHECK THE CONDITION OF GALAXY S
Since we have already installed Quadrant Standard during the first step, we will again follow the similar steps in order to view the current condition of your Galaxy S after applying the settings. You would notice that the there is appreciable amount of change in the parameters.
This was the complete step by step tutorial to speed up Galaxy S. Just follow the steps and boost up the performance.