Now you can easily recover the lost or forgotten password of microSD memory cards on Cell / Mobile phones. These memory cards are a great utility as they allow you save loads of information on your cell phones itself.
Just suppose an instance that you set a password to your microSD memory card and forget it. Then how would you recover it? You cannot format it because this will erase all you data. This is such a problem. Isn't it?
One easy way is to use any data recovery program. So, when you actually format a microSD memory card, it will remove the password also. And once you format the memory card, you can use any data recovery program in order to recover all the deleted data.
If you find the above method uncomfortable, then here is more easier and quicker way.
Step 1: Plug in your memory card into your card reader and connect it to your computer.
Step 2: Once you do it, your Windows will Autoplay it and will display you with a Menu Windows.
Step 3: Here, click on the Open Folder To View Files option.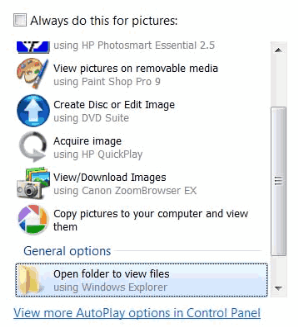 Step 4: Look out for a folder named as System.
Step 5: In System folder, search a text file named as MMCSTORE. And now open that particular text file.
Step 6: You will find something written in that particular text file named as MMCSTORE. That is the password of your microSD memory card.