One can easily play audio books on any computer, mobile phones or iPod / iPhone. We already wrote about best web sites to download audio books for free. And once you have them with you, below is the tutorial to play them on your computer , mobile phones or iPod / iPhone.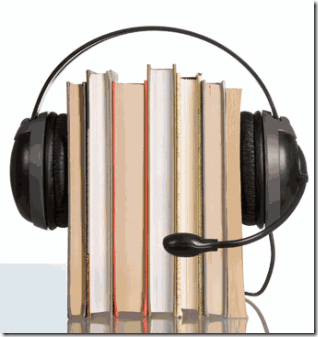 How to play audio book on a computer or mobile phones?
Playing audio books on a computer or mobile phones is not a big deal. All you need to have is a good audio player. Most of the audio books are usually available in MP3 format. And you can play these audio books just like any other ordinary MP3 file.
And if the books are present in any other format then you can either play them on any sound audio player or convert them into MP3 files and play them as MP3 file. It completely depends on your own comfort levels.
How to play audio book on a iPod / iPhone?
To play audio books on Apple products like iPod and iPhone, you want them to be in iTunes format. So just by changing those books into iTunes, you can transfer them in your iPod / iPhone and start playing them. If you are aware of the procedure to change them into iTunes, then its well and good. Otherwise, you can follow the below steps:
Step 1: Configure iTunes
Once you launch iTunes, navigate to Edit > Preferences > Advanced > Importing, where you need to ensure that "Import Using" is set as "AAC Encoder".
Now change "Setting" to "Custom" and make the below changes:
Bit Rate: 64kbs
Channels: Stereo
Step 2: Add files
Once you add all the audio files to your iTunes library, right click on them on click on "Convert Selection to AAC".
And once the conversion is complete, simply delete them from your library as we are done with them.
Step 3: Check the converted files
Now, all the converted files will be saved in "My Documents\My Music\iTunes\iTunes Music" by default.
Step 4: Change the extensions
Once you check those audio books, you will find that they will be having .m4a extension and rename all those extensions as .m4b.
Step 5: Finalization
Now, add all the renames audio files in the iTunes library. And you change their information by right clicking on them and selecting "Get Info" option.
Now that the files are renamed, you can add them to your iTunes library once again. Lastly, add these audio books into your iPod or iPhone and start using tem like normal audio files.