You have to agree to this fact that Facebook has become a part of major part of modern civilization. And I know quite a number of people who use multiple Facebook accounts.
If you are one such user, then handling multiple Facebook accounts on Android surely gives you some tough time. Managing multiple Facebook accounts on a computer is surely not a tough task. But doing the same on Android or any smartphone for that matter is a tough ask.
In this post, we would let you learn the way to access multiple Facebook account simultaneously on Android.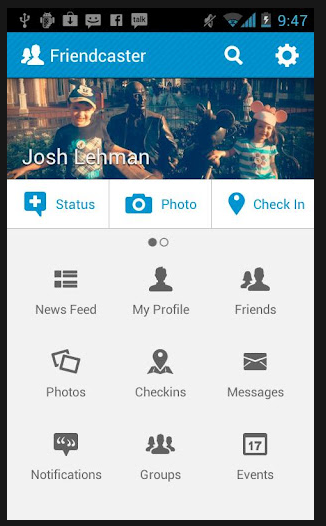 Steps To Login To Multiple Facebook Accounts On Android
Just for your information, I would like to tell you that we wont be rooting your device, or performing an unofficial tweak. We would just be using a free Android app.
Get to Android Market and look for app named as, Friendcaster For Facebook
Once you find that app, go ahead, download it and install it
Launch this app and login to your Facebook account on this app
Now time to do alter some settings, so look for the Home icon at the top and tap on it
It would not take you to a new page where you can either browse on to the Home Page or login using another Facebook account credentials
Just like this, you can login to as many Facebook accounts as you want on your Android
That is it! This is how you can login to multiple Facebook accounts on any Android device (whether it would be a smartphone or a tablet PC), just by using this free app.
This free app, Friendcaster For Facebook is labelled as a better app than the official Facebook app by many users. Below are some of its interesting features:
Yes, it lets you login to multiple accounts
Easy to user interface
Access all the options of your Facebook account
Much more…..