If someone asks you why should you install custom firmware on PS3, then what would be your response? Well, talking in layman terms, this PS3 hack of installing some custom firmware will let you play PS1, PS2 and pirate PS3 games on PS3. Apart from this, this PS3 mod will let you run Linux OS on it.
This ultimate PSP hack will make your PS3 more fun as it would let you do more things than you ever thought of.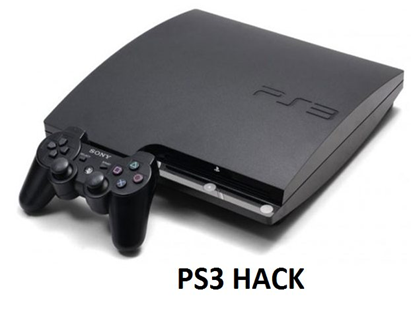 INSTALL CUSTOM FIRWARE ON PS3 ( PS3 HACK USING LINUX ) – METHOD 1:
STEP 1: In order to complete the whole process of installing custom firmware successfully, we need few things which include PS3 utilities and PS3 tools. These things can be acquired from githum fail0verflow team. Here are the commands that you need to run on your Linux system in order to download required utilities and tools:
STEP 2: You need PS3 encryption / decryption keys. Which can be downloaded from github by below command:
STEP 3: Now you need official PS3 firmware PUP. It better to have a PS3 3.55 version, which can be downloaded from here.
STEP 4: Now, once you have that update file, PS3UPDAT.PUP with you, extract and copy it to the ps3utils directory.
STEP 5: Now you need to create a custom firmware ( CFW ) for PS3 from the official update that you have downloaded. Here are the commands:
cd ps3utils

./create_cfw.sh PS3UPDAT.PUP CFW.PUP
STEP 6: Now copy this created CFW.PUP file to an external storage device. And also make sure that you remember the whole directory hierarchy, which was /PS3/UPDATE/PS3UPDAT.PUP
STEP 7: Now connect this external storage device and update your PS3 firmware by doing, Settings > System Update.
NOTE: If you follow these methods, then you need to take care of one thing. You cannot create the custom firmware of PS3 of lower version to that installed on your console. It means, that if you have 3.41 version installed on PS3, you can either create CFW with same version or you can upgrade the PS3 firmware to higher version and create is CFW. But you cannot make a FW of lower version.
Download: PS3 CFW 3.41 | PS3 CFW 3.55
INSTALL CUSTOM FIRWARE ON PS3 ( PS3 HACK ON RECOVERY MODE ) – METHOD 2:
You can even get the CFW on your PS3 by installing it on recover mode. You have to repeat the above method till step 6, where you have the update on your disk. Then, here is the procedure:
STEP 1: Shut down the PS3.
STEP 2: Now, boot your console by pressing the holding the power button. This will actually startup and shutdown your console again.
STEP 3: Once its off, press and hold the power button again. When you do so, you will hear a beep followed by consecutive beeps.
STEP 4: These beep sounds indicate that you have booted your PS3 in recovery mood. Now, simply follow the instructions, plug in the external storage device which has the PS3UPDAT.PUP file, and select System Update.
That is it. This was one more method to install custom firmware on PS3. I hope you would love this PS3 hack, as it would let you extract more from your amazing gaming console.