If you are on a Windows Operating System and looking to fix or repair the Unable To Open .exe File error, then here is the easy ways to fix them.
It happens that when you double click on any of the .exe file, a dialog box pops out asking you to Open With or it will open in a Notepad or any other program automatically. This is not a big problem, and is basically occurred due to some error in Registry Files. Below is the method to fix this problem:
Step 1: Click on Start and then click on the the Control Panel option. And then click on the Folder Options item.
Step 2: You can also access the Folder Options menu by clicking on the Tools tab on the Main Menu.
Step 3: Here, select the File Type tab.
Step 4: Now, click on New button and create a new extension.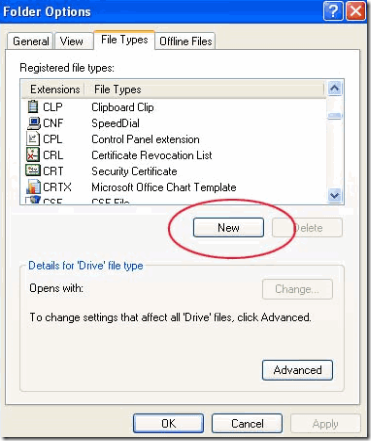 Step 5: Here, type .exe in the provided field and click on OK button.
Step 6: Now, exe extension will be selected automatically.
Step 7: Finally click on the Restore button, and close the Dialog Box.