I know its not something unachievable that you are asking for. You can find number of battery apps in the market which would let you replace conventional bar signal strength with numeric signal strength as its more comprehensive.
But the fact that this feature is there in your iPhone (hidden), and you need not go for any third party application to get this thing done. So, below is the step by step procedure for it.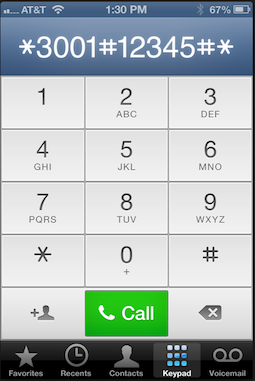 How To Activate / Enable Numeric Signal Strength on iPhone
Dial the number,*3001#12345#* on your iPhone which would in turn launch, Field Test app
There on Field Test app, you would notice a negative number in place of bar signals
If it looks fine to you, go ahead to the next step without exiting the app
Now press and hold the power button until the Slide to power off message is displayed. But do not restart or turn off your iPhone
Now press and hold Home button until it takes you to the Home screen and that is all
Now you will find the numeric signal indicator on your iPhone in place of the the bar signal indicator.