Notebooks are not only the flavor of season, but is also becoming the necessitate of the modern era. Gateway has launched its multimedia notebook namely, NV5214u. NV5214u is meant to bring style with killer performance. Its features does not endanger other flimsy laptops or netbooks, NV5214u is an ultimate substitute for your desktop PC.
Gateway NV5214 has got all the specifications and features that a high definition powerful desktop computer has which include a wide screen, full size keyboard and an optical drive. So, if you are planning to buy a powerful machine, i would ask you to check NV5214 once.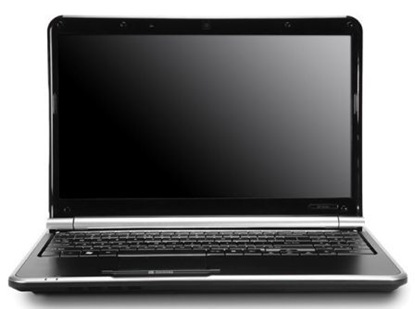 Below are the specifications of the monster machine Gateway NV5214:
Processor: AMD Athlon 64 X2 QL-64 Dual-CoreProcessor (2.1GHz, 667MHz FSB, 1MB L2 Cache)
Memory: 320GB HDD and 4096MB Dual-Channel DDR2 sDRAM Support
Display: 15.6″ HD WXGA Ultrabright LED-backlit Display (1366 x 768 resolution, 16:9 aspect ratio)
Graphics: ATI Radeon HD 3200 graphics with up to 1919MB of HyperMemory
Color: Sleek Honeycomb Case Design with Glossy Coffee Brown Lid
Additional Features Gateway MyBackup Button, Touchpad Lock and Dedicated Numeric Keypad
Battery: 6-Cell Lithium Ion (4400 mAh)
Keyboard and Mouse: Full-Size Keyboard, Synaptics Touchpad with Vertical Scroll
Dimensions: 3.97″ (H) x 16.6″ (W) x 12.4″ (D) or 101mm (H) x 421mm (W) x 314mm (D)
Modem: 56K ITU V.92 ready Fax/Modem and Wi-Fi capability
NV5214u has every valid reason for its price tag of $499.99. Like its every other product, Gateway made sure that NV5214u is equally beautiful in looks as its amazing specifications and features.