Fujitsu LifeBook P770 is the latest ultra portable notebook from Fujitsu. With Intel Core i7 Processor, LifeBook P770 is a powerful notebook computer.
Fujitsu LifeBook P770 is a light weight 12.1 inch mini notebook computer, and has got a stylish yet sophisticated design.
Specifications:
Intel Core i7-640UM processor
12.1-inch WXGA display
4GB RAM
Integrated Webcam
Dual-layer DVD writer
3G and Bluetooth connectivity
Touchpad
Fingerprint sensor
Anti-theft lock slot
Weighs 3.1 pounds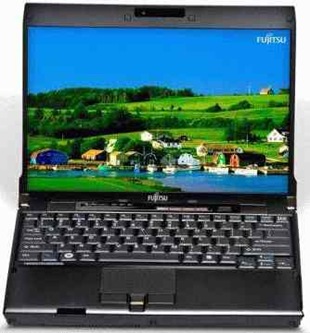 Processor
This ultra portable notebook computer from Fujitsu is powered by Intel Core i7-640UM processor, and it also features Intel Turbo Boost Technology which makes it run at excellent speed.
Display and Memory
Fujitsu LifeBook P770 features 12.1 inch WXGA display. Apart from this, this notebook computer offers 4GB RAM and is also expandable to 8GB RAM.
Design
It is a perfect notebook computer for a business class. LifeBook P770 comes in two models, which are Glossy black and matt black in colors.
And both these portable notebook computers, have got sophisticated design which it highly rich in its class.
Verdict
Fujitsu LifeBook P770 has got a price tag of $1549. Although the price is high, but its looks and specifications make it quite apt.