As a promotional offer novaPDF is giving away free license /  activation key to nova PDF Lite 7. This new year giveaway will provide you free download of full version of novaPDF Lite 7.
novaPDF is a powerful PDF creator which allows you to create high-quality documents in industry-standard PDF format. And using this program is so very easy. All you need to do is open the document in this program and click on "PRINT" command on the application. That is all.
novaPDF Lite 7.0 Edition will cost you $19.95, but this is a chance to get it for free.
This promotional offer provides you the free license key for full version of novaPDF Lite 7 edition. Here are the steps:
Open the promotional page.
Fill up the form with your details which include, your name and E-mail address.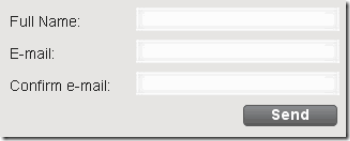 Now, soon you will get a mail for novaPDF which will display you the registration name and license key.