Its a free Android app that I would be talking about, which is Network Signal Booster BEST. This free Android app is basically meant to fix WiFi on Android. It implies that if you need to troubleshoot WiFi issues on Android, then get going with this app.
The tool can be used in cases where it is difficult to access wireless networks in which you normally connect. The application does it job silently while working in the background, all the problems that may arise when you access WiFi connections known to have poor signal and helps your applications to connect effectively.
You would love to know the fact that its user interface is amazingly easy to use. All you need to do is turn the app ON and it would take care of the issues whenever they strike you. And apart from this, this app is also responsible for boosting the WiFi signals.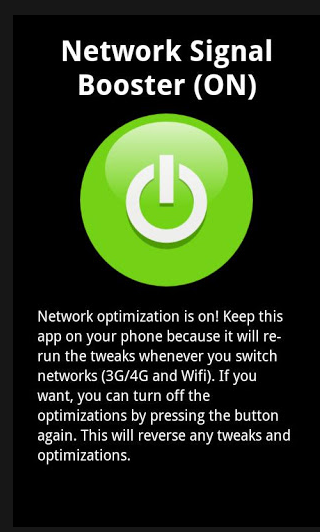 The developers suggest that you can notice 30% – 40% of increase in the WiFi signals just at the click of one button. Its inbuilt tweaks lets fix and improve 3G, 4G and WiFi signals. Based on its performance, I know huge number of people who rank this app right at the top of their must have list.
I already gave a gist of what this app can do for you. Just download it, install it and see what it can do for you. With this WiFi fixer and WiFi booster on your phone, I am pretty sure that you would feel privileged.