Here are the latest projectors in the market by Epson which are totally affordable,  Epson PowerLite S11 and Epson PowerLite X12. The best thing about these projectors are its price and its specs which make it perfect for classrooms.
PowerLite S11 and X12 would actually be replacing PowerLite S9 and X9. Epson PowerLite S11 and X12 are not much different when it comes to specification on paper.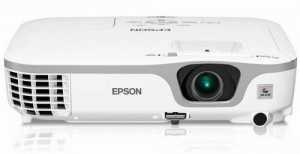 X12 delivers XGA resolution with 2,800 lumens of brightness ratio whereas S11 offers SVGA resolution with a brightness of 2,600 lumens.
Both these projectors feature 3LCD technologies like every other PowerLite projector. True-to-life color plus energy-efficient light engine are the other highlighting features of these affordable projectors by Epson.
With the price tags of $449 and $549 of Epson PowerLite S11 and Epson PowerLite X12 respectively, both would be coming into the market by the end of October 2011.