Dr. Music is an amazing Google Wave gadget / extension which allows you to listen music on Google Wave from last.fm. With Dr. Music you can directly access your last fm account from Google wave.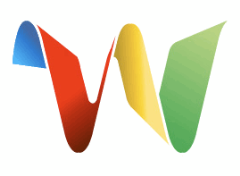 All you need to do is add the ID of this Google Wave gadget / extension in your friend list, so that you can access it any time you want.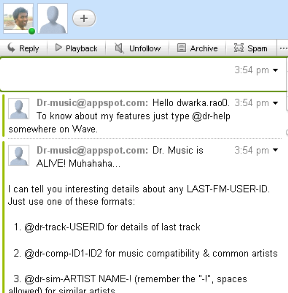 Using Dr.Music is so very simple. Below are the commands required to access this gadget on Google Wave:
1. @dr-track-USERID for details of last track
2. @dr-comp-ID1-ID2 for music compatibility & common artists
3. @dr-sim-ARTIST NAME-! (remember the "-!", spaces allowed) for similar artists
And to know more about its features just type @dr-help somewhere on Wave.
Dr. Music ID: dr-music@appspot.com