Dell adds a brand new member to its Vostro family, Dell Vostro 3555. This is a 15.6 inch laptop with gorgeous looks and like other Vostro laptops, Vostro 3555 also banks on its business laptop configuration.
Dell Vostro 3555 can be completely customized. You can choose from its E2-3000M dual core processor to A8-3500M processor. With a 15.6 inch anti glare display screen with a picture resolution of 1366 x 768 pixels, this AMD processor powered laptop looks like a good deal.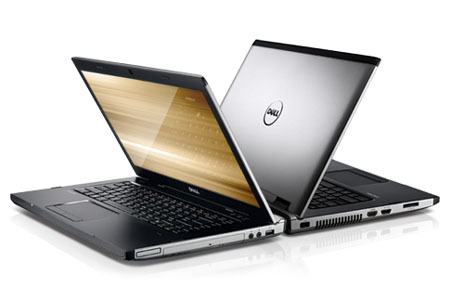 With its integrated graphics, Vostro 3555 runs on 6GB RAM with 500GB of hard drive. And you can choose between a DVD burner or Blu Ray combo.
In addition to these fundamental specifications, Dell Vostro 3555 features qum keyboard with spill resistant backlit. It features a web cam, fingerprint reader, USB 3.0 port, HDMI port, USB 2.0 slot, Express Slot.
Dell Vostro 3555 is available in only one color, which is silver. And with a price tag of $430, it marks itself as a good business laptop. And if you looking for a business laptop, do consider Vostro 3555 as one of your options. And the fact that it is totally customizable, Vostro 3555 adds a great advantage.