Dell Studio 1558 Notebook is the upgraded version of Dell Studio 1557. This is a Core i5 notebook with Intel GMA HD graphics support.
Dell Studio 1558 Notebook features the brand new technologies in the form of Intel Core i5 520M Processor and Intel GMA HD graphics solution. And this is a powerful combination.
Specifications
2.4 GHz Intel Core i5 520M Processor
Intel GMA HD 4500M HD graphics
320 GB HDD at 7200 RPM
4GB DDR3 RAM
15.6-inch TrueLife LED Display
In built 2MP webcam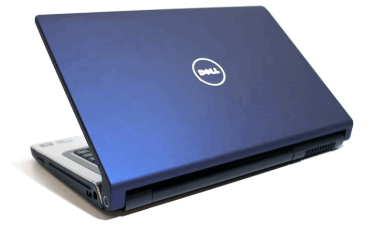 Processor
Turbo-Boost technology is the innovative feature offered by Core i5 processor, which not only keeps your notebook at fast pace but lets the work happen at better efficiency.
Graphics and Audio
Intel Graphic Media Accelerator (GMA) HD fulfils all your entertainment and multimedia needs. No video is complete without a perfect sound quality. It features Intel Ibex Peak PCH – High Definition Audi Controller. ANd Dolby True HD and DTS-HD Audio adds to the merit list of mini laptop computer by Dell Studio.
Memory
This Dell Studio notebook computer features DDR3 technology in Primary memory. With 4096 MB of DDR3 RAM, it is surely a fast machine. It has also features Seagate ST9320423AS hard disk of 320GB which runs at a speed of 7200rpm
Display
With a 15.6 inch TrueLife LED Display screen, you can relish a perfect view. It offers the HD quality image quality with a resolution of 1366×768 pixels and aspect ratio of 16:9.
Connectivity
If offers a 5-1 card reader and an Expresscard Slot. With 3 USB ports, HDMI, eSATA and Firewire ports it serves you best possible way. With inbuilt Bluetooth and WiFi connectivity, it is one complete package.
Design
Dell Studio 1558 Notebook has got a typical business type look. With classic black touch all around, this notebook computer looks like a stylish yet decent looking machine. With dimensions of height x width x depth (in mm): 39 x 372 x 253 and 2.55 kgs in weight, it is a typical Dell mini laptop computer.
Verdict
Dell Studio 1558 Notebook has been designed as a upgrade of Dell Studio 1557 notebook computer. With all the latest technologies in terms of processing and graphic support, it a complete worth to your money. The entry level notebook computer by Dell Studio comes for 479 Euros.