With Inspiron 11Z, Dell adds a prototype to its CULV family. The looks of the Inspiron 11Z make it look like a hybrid of laptop and notebook. Inspiron 11Z perfectly defines the word laptop. It is powerful, portable, attractive and amazingly thin. Yes, its 1 inch thick which makes it look like a compact mean machine. It is very light in weight, as it weighs just 3 pounds.
Its amazing keyboard with wide touch pad with in-built mouse buttons makes your complicated work easy. The best part is that includes buttons like Home, End, and page up and down buttons which are not present in many of recent notebooks.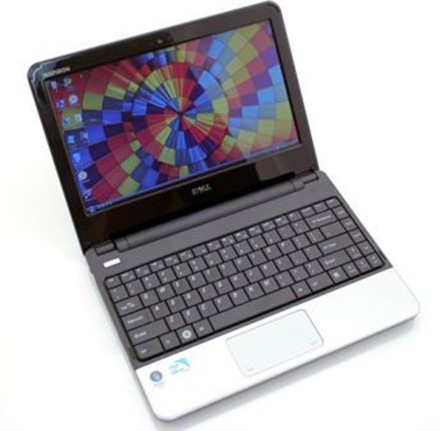 –  1.2GHz Intel Celeron 723 CULV processor
–  Intel GS45 integrated graphics
–  11.6″ display at 1,366 x 768 resolution
–  Integrated Intel GS45 graphics chip
–  2GB RAM
–  250GB hard drive
–  Wi-Fi connectivity
–  1.3-megapixel webcam
The Dell Inspiron 11Z is run on Windows Vista Home Premium operating system. It has also got a memory card reader with three USB 2.0 ports. Inspiron 11Z will comprehensively fill the gap of HD multimedia experience.
If you are looking for a powerful and portable machine, then Dell Inspiron 11Z will be the perfect choice for $449.