I have been exploring SoundCloud a lot these days and have found some of the best sounds on the planet. If you are a SoundCloud fan, then you would be definitely looking for ways to download SoundCloud tracks.
I have shared a couple of such posts, one being the some ways to download SoundCloud songs on Android and other being ways to download SoundCloud songs. 
If you use this incredible tool to explore music on your iOS device, then you surely need some means to save the track onto your device. And we would be discussing about such means in this portal.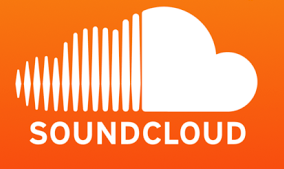 Best Ways To Download SoundCloud Songs On iPhone / iPod
The official SoundCloud app for iOS is capable of recording SoundCloud tracks. Not just that, you can share your favorite piece of music on SoundCloud on Facebook, Twitter, Tumblr, or Foursquare. It has so much to offer if you are a dedicated SoundCloud user.
Some Other Decent Ways
If the above app does not meet your needs, then you have to use your phone's browser to get any SoundCloud track saved onto your device. And all you need is the URL of the track on SoundCloud and decent Internet connection, that is it!
You can check the below web services to record SoundCloud music onto your iPhone or iPod, which are:
You can check the link here for more details.