I wish to make my free GPS apps posts family complete and this is the reason that I am compiling the lists for all the mobile manufacturers. Its time for Motorola Smartphones now.
Yes, its a compilation of some good free GPS apps for Motorola smartphones. Having a GPS app on your mobile never hurts. It would only make your life easier by mellowing down the modern day traveling woes.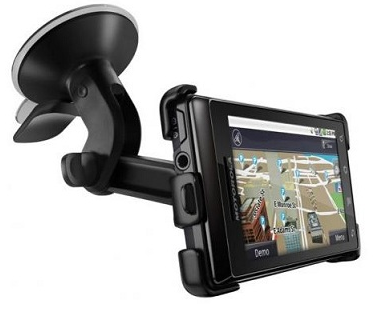 Best Free GPS Apps For Motorola Smartphones
Google Maps
How could a best GPS apps list could be complete without mentioning this grand daddy like app. Long long ago, few lights years back when Android was new to the world, the only GPS app that was available was Google Maps. And yes, its still there serving Android users.
Locale
This is another popular free GPS app for Android users. And you can use it very well with any of your Motorola smartphones as it lets you look out for places like restaurants, bars, hospitals, and others. Apart from these conventional GPS features, it offers another interesting feature.
It has a special feature of changing your phone's profile based on its location. Meaning, if you are in a movie theater, Locale would enable the Silent profile on your smartphone.
NavFree: Free GPS Navigation
This is one of the most highly rated and most popular free GPS apps available today. With its voiced and on screen instructions, navigation help is offered in the best possible way. One of the most useful features offered by this app is that it lets you save maps so that you can use them offline. A useful feature if you run on limited data plan.
Waze Social GPS & Traffic
This is one of those apps which is conceptually perfect. If you drive a lot, then this free GPS app is a must have. Just like any other GPS app it would let you reach your destination by offering help with routes.
In addition to that, its Live traffic updates lets you stay away from busy routes and reach your destination in minimal time. With this app installed on your Motorola smartphone, you need not be scared of traffic anymore.
Where
Having just an ordinary GPS app is just not enough most of the times. What if you not only need the help with the routes, but also need help in choosing a destination? This free GPS app for Motorola smartphones would let to find out places like hospitals, restaurants, bars, clubs, nightlife, grocery stores, bakeries, hotels, travel.
And it also offers you with other useful information like weather updates, movies, gas prices, news and much more.