One of the best things about smartphones is that it lets you forgot about number of other so-called important gadgets like GPS Navigation systems, music players, Organizer etc. This post is actually a compilation of good free GPS apps for HTC Smartphones.
If you own any of the HTC smartphone and are looking for GPS app, then you check this post once. We have already shared number of posts on free GPS apps for different smartphones, and this post is added to the same list.
No doubt, GPS apps are surely the must have apps for any smartphone. And if you have got a HTC smartphone in your hand, then check with the below apps and get the best one installed on your device.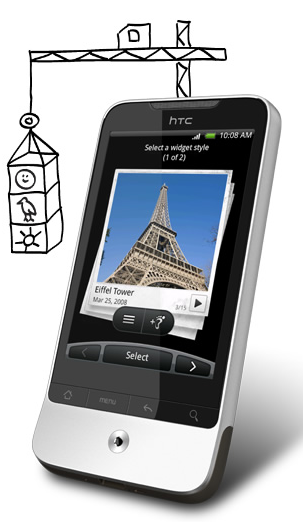 Best Free GPS Apps For HTC Smartphones
Google Maps
There isn't a better navigation service than Google Maps. You can use its official app to fulfill your navigation needs. This one is not just about HTC smartphone, Google Maps is by far the best free navigation service been offered.
Locale
Sometimes you need more than a basic GPS app. If you are in a new city or town, and are looking for places like restaurants, bars, hospitals, theaters etc, apps like Locale would prove to be a great help. It you let you find the such places in the city and lets you visit them without any other person's help.
NavFree
As the name suggests, this is a free navigation app where you can check the routes by voiced and non-voiced ways. In addition to that, you can save the maps so that you can use them offline. So, if you are one of those users who do not like to run on data plan always, can start using it.
TeleNav GPS Navigator
This is a voice based navigation system using which you can not only reach your destination, but it also lets you take the least crowded route with its live traffic updates. These features like live traffic updates, voiced guidance, multi routes provision, quick search makes it a very powerful GPS app for HTC smartphones.
Waze Social GPS & Traffic
One of the GPS which is listed among the top ones for almost every high end Android smartphone is Waze Social GPS & Traffic. As the name suggests, it lets you navigate routes as well as find traffic updates. No you wont find yourself stuck in traffic while you are traveling from one place to other.