Acer Aspire One D250 netbook offers to choose Windows 7 and Android Operating Systems during startup. A genuine dual boot option is provided by this portable netbook by Acer.
If Windows 7 is the biggest buzz in computers and laptops operating systems, then Android is the most lovable mobile operating system. So, Acer Aspire One D250 allows you to enjoy the strength and beneficial features of both the operating systems.
Specifications:
Intel Atom N270 processor
1GB of RAM
160GB hard drive
Windows 7 and Android operating systems
3G Connectivity
USB Slots
Memory card reader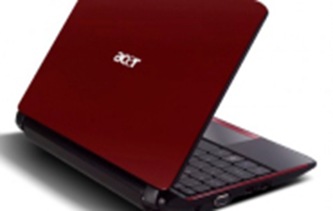 Processor
Acer Aspire One D250 is a portable netbook which is powered by Intel Atom N270 processor. This innovative netbook is capable of running Windows 7 (which is truly commendable) and our favorite Android operating system.
Memory
1GB of RAM is enough to run Windows 7 at a brisk pace and the same is a powerhouse for the Android OS. And its 160GB if hard drive storage capacity is large enough to carry your data in this portable netbook of Aspire One series by Acer.
Highlighting Feature
Acer Aspire One D250 is a true dual boot netbook which lets you choose between Windows 7 and Android operating system during the startup. Although, Windows 7 is the newest operating system in the computer world, but Android operating system in Aspire One D250 makes it worth using as it proves the fact that a mobile operating system can be run on a netbook.
The other amazing feature of D250 is that you can insert your SIM card in it and start accessing the Internet over the mobile networks.
Verdict
One can make the best of an Android OS with a touchscreen display only, and this is the only missing feature. But using Android with a mouse and keyboard is still an experience.
This Android powered netbook namely,Acer Aspire One D250 is one innovative package that one could imagine. With fast booting speed of Android OS. So, this portable netbook is an interesting and innovate concept which runs a mobile OS and as a conventional netbook too.
via Source