Acer Aspire is one of the most successful series of laptop computers available in today's market. 5738DG Notebook is a new member of this wonderful Aspire family with its amazing 3D multimedia features.
Acer Aspire 5738DG notebook features 3D CineReal Technology and TriDef's 3D Experience software package which lets you experience the ultimate 3D experience comparable to all the gaming HD gaming consoles available.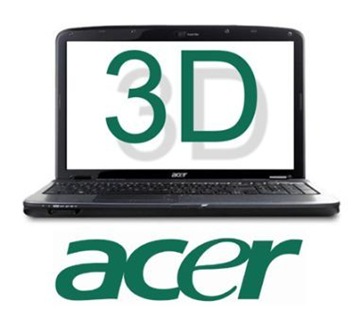 A special 3D glasses are supplied as an accessory to Acer Aspire 5738DG laptop computer. The screen of 5738DG is provided with light polarizing filter. And the best part is that these 3D glasses are more stylish than conventional 3D eye glasses.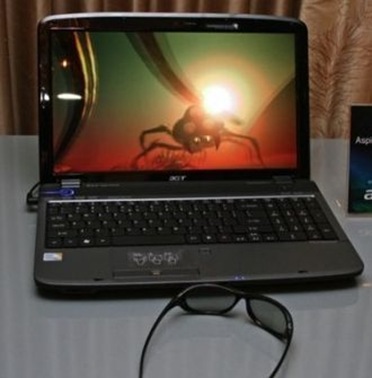 Below are the amazing features of this killer Acer Aspire notebook:
Intel Core 2 (T6400) processor with high processing speed.
4 GB RAM
15.3? 3D capable multi-touch wide display screen.
Nvidia 3D Vision GPU
Fingerprint scanner, memory card slot
Although its official price is not out but it is expected to cost you about £950. Aspire 5738DG notebook by Acer is truly an incredible invention which is bound to completely change the way people experience the 3D entertainment at homes.