About
Hi,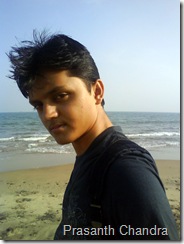 This is  Prasanth Chandra ( Pra-Shan-Th Chan-Dra ), Admin of Review Unit. I am a Tech Blogger and a Software Engineer.
Review Unit or RU as we call it, has reviews on Android, Gadgets, Laptops, Games, Mobiles. The main aim of Review Unit is to provide users with complete and efficient reviews. We also cover latest news about advancements in technology along with useful Tips and tutorials.
Follow Review Unit on Twitter @ReviewUnit
You can also access Review Unit on Facebook
Subscribe via RSS Feed or Subscribe via Email
You can add me up at :
Twitter | Facebook |  LinkedIn | StumbleUpon | Digg | MyBloglog
If you have any queries, suggestions, Mail me :
Apart from me, RU has 2 more Authors who are equally important and are a vital part of the Blog. Together we strive to bring in the best of the web. Here is a brief introduction of my partners..
Dwarka Rao – Author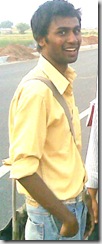 I am Dwarkanath Rao, better call me Dwarka. Its been 20 years that I have been surviving in this world. I have completed by Electrical and Electronics Engg. in 2009 and will be soon joining a huge MNC as a "System Engineer." Wow!! Looking forward for that.
I love dreaming, because you don't need to pay for them. Just like millions of free softwares on Internet. But I am passionate about my dreams. I have always been inclined towards Tech Stuff and with blogging I want to bring renaissance to that part of my life.
Dream High….And Dig Out Your Dreams From Sleep…..
Cheers !!!