Nokia 500 is one of the most popular mid range smartphones in the market. Its impressive specs like 1GHz processor and 5 MP camera does make it a popular smartphone.
And the fact that its affordable makes it more popular. Lets rather not talk about its specs and price as we are supposed to talk about its apps.
There is a wide variety of apps for Nokia 500 phone users that you should try to have a great experience and get the most out of it. In this post I have selected 10 top Nokia 500 apps.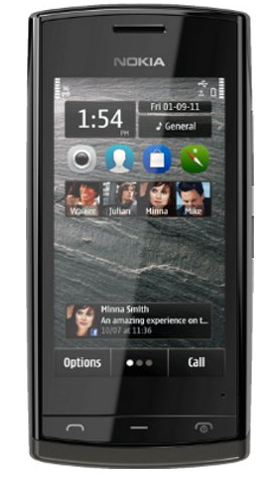 7 Top Nokia 500 Apps
WhatsApp: This is the top flight messaging app available for all the smartphone platforms. Using this app you can send texts, voice, images and video.
Talking Cat: This isn't any app which does not serve any purpose but is fun using it. Its like having a pet which talks what you talk in a funny tone.
FastTube Downloader: This application is for accessing YouTube videos with ease.
Fb Touch: Social Networking is the IN thing and having a single app to access all the networks is of great purpose.
Music Keyboard: Its a keyboard simulator which is easy to use. And if you want to kill some time and are into music, then check this app.
Viber: Skype is a great way to have video chat, but if you do not like using Skype, then get this app installed.
mChat: If you are looking for an easy way to chat with your friends on Facebook, then get this running on your phone.