WhatsApp has surely become THE MOST popular messaging app on smartphones. Whether it would be iOS, Android or Windows mobiles, WhatsApp is one of those app which is being used extensively.
The fact that you are reading this post suggests that you are also an avid WhatsApp user. I believe in using shortcuts, hidden features etc of any particular app because that reduces your efforts and makes your entire experience with that app a delighted one.
I have compiled a list of some features which are rather less known.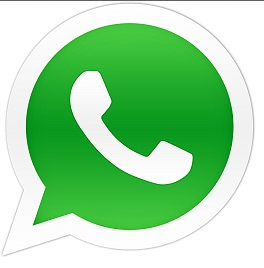 Must Know Features Of WhatsApp
Use ENTER Key To Send Messages
You might have been thinking that the way WhatsApp let you trigger your text (not by ENTER key) is an unavoidable feature. But you can make your ENTER key work for triggering messages. All you need to do is go the Chat Preferences option and put a check across the option, Enter is send and that is it.
Create Shortcuts To Conversations
This is another such feature, which would prove to be very useful to you. Instead of having a shortcut to WhatsApp as a app, you can have a shortcut to a conversation itself. So, when you tap on that shortcut, it would straight away take you to the conversation. Tap on the top right corner, then on More and then on Add conversation shortcut and that is it.
Send Items Other Than Text
You surely know that in addition to text, you can send voice messages, audio files and media files. You might be surprised to know that you can share your location and contacts on Whats App. Yes, its a pretty handy feature that you would start using extensively.
I am not sure if this is really an unknown feature, but would like share it anyways. Tap on More option and then on Broadcast Message, select the contacts to whom you wish to send the message, type in the message and click on Send button. That is it.
Disable Auto Download Of The Media Files
This might prove to be one of the most annoying features for some of the users that media files like images, audio and video clips get downloaded automatically. You can disable that particular feature. Tap on the icon on top right and then on Settings, and then tap on Media auto-download option. There you can customise the auto download feature the way you want.
This is not exactly a WhatsApp feature, but is worth sharing so putting it up on the list. Its basically a WhatsApp addon app which would add a button to WhatsApp which would allow you to share memes as you send smileys.
This is another add on app which would let you makes sketches, draw stuff on existing photos and send them on WhatsApp. Its a fun app to have.