Gone are the days when you had to spend heavy prices for gadgets like laptops, tablets, smartphones. All the big names in the industry have introduced devices in almost all the possible price ranges.
If you want to buy a budget tablet PC and if you are happy with the basic features and decent performance, there are number of good yet cheap tablet PCs available in the market.
This compilation of best tablet PCs under $300 would surely prove to be helpful if you are looking for a decent and low end tablet PC with minimum needs.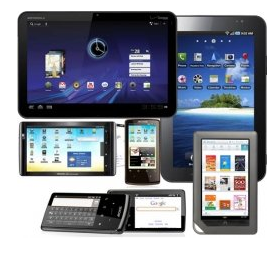 7 Best Tablet PCs Under $300 Of 2012
Acer Iconia TAB A100-07U08U
NVIDIA® Tegra 2 Dual Core Mobile Processor
7" HD Multi-Touch Display
1 GB of DDR2 RAM
8GB Internal Storage (expandable upto 32 GB)
5MP Rear Facing Camera and 2MP Front Facing Camera
4-hours battery life for Video Playback
Measures 4.6 x 7.7 x 0.5 inches
Weighs 14.7 ounces
Price – $278
Amazon Kindle Fire
7″ multi-touch display
8GB internal storage
Battery – 8 hours of reading, 7.5 hours of video playback
Measures 190 mm x 120 mm x 11.4 mm
Weighs 413 grams
Price- $199
Archos 80 G9
1 GHz multi-core ARM CORTEX A9 processor
8 / 16 GB of Flash memory or 250 GB of HDD memory
8 in MVA LCD
Battery – 36 hours of music playback, 7 hours of video playback
Measures 8.90 x 6.11 x 0.46 inch (the Flash storage model) and 8.90 x 6.11 x 0.58 inch (HDD storage model)
Weighs 17 ounces (the Flash storage model) and 21.9 ounces(HDD storage model)
Price $247
Barnes & Noble Nook Tablet
1GHz Texas Instruments, OMAP 4 dual core processor
7 inch IPS TFT display
1GB of RAM
16GB of storage space (integrated with device)
Battery – 11.5 hours of reading, 9 hours of video playback
Measures 8.1 inches (H) x 5 inches (W) x 0.5 inches (D)
Weighs 14.1 oz
Price – $249
HP TouchPad Wi-Fi 16 GB 9.7-Inch Tablet
1.2 GHz Qualcomm Snapdragon dual-CPU APQ8060 processor
 9.7-inch diagonal LED backlit multitouch display
HP webOS 3.0
1GB of DDR2 RAM
16 GB of storage memory
Adreno 220 graphics support
Measures 0.5 x 7.5 x 9.4 inches
Weighs 1.6 pounds
Battery – 5.25 hours of normal use
Price $289
HTC EVO View 4G
1.5 GHz MSM8655 processor
Android 2.3 OS with HTC Sense technology
7″ inch LPDDR2 display
1GB of RAM
32 GB of Internal memory
5MP Rear Facing Camera and 1.3 MP Front Facing Camera
Measures 7.69″ (L) x 4.42″ (W) x 0.52″ (T)
Price – $300
Samsung Galaxy Tab 2
1GHz Dual-Core Processor
7-inch Multitouch 720p HD Screen
1GB of RAM
8GB Internal Memory (expandable upto 32GB)
Android 4.0 Ice Cream Sandwich
Measures 4.8 x 0.4 x 7.6 inches
Weighs 12.2 ounces
Price – $249