Kindle Fire is one of the hottest gadgets in the market. And if you own this device, and this is one such post which would prove to be super useful. This post is actually about Kindle Fire tips and tricks.
These tips and tricks for Kindle Fire would let you use this ebook reader to the best of its potential. While talking about these tips and tricks, we wont be sharing any hacking or rooting tricks. These are simple and straight forward tricks.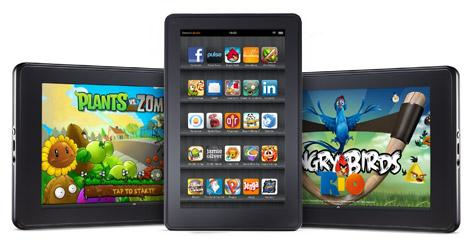 7 Best Kindle Fire Tips And Tricks
Check Memory
It is very important to check the memory utilization. For an instance, if your Kindle Fire is running slow, then check with the memory usage to see if its because of memory usage or its something else which is degrading its performance.
Cleaning Memory Of Web Browser
If you use the Amazon Silk Browser quite a much on your ebook reader, then cleaning its memory is quite useful. Once you launch your browser, tap on Menu button and then on Clear the cache and on Clear the history button. This will remove all the browsing data.
Get New Applications
Any tablet PC, smartphone is useless and pointless without proper applications. We have already listed some good apps for Kindle Fire. Apps like Angry Birds, Evernote, WiFi Analzyers, Games will equip your ebook reader with some incredible utility.
Get Free Ebooks
If you have an eBook reader then some free ebooks are real bonus. If you want some free ebooks for Kindle Fire, then check out Kindle Free Classics on the Amazon's web site. Apart from this, there are number of web sites where you find Kindle Fire free ebooks. Just target them.
Improve Battery Life
Just like any other smartphones and tablet PC, there are two simple things which would help save your battery. These are lowering down the brightness of your screen and turning off the WiFi when not in use. And also get used to putting it in Sleep mode when not in use. This can be done by tapping on the power button at the bottom of the display.
Password Protection
This is the on screen password protection I am talking about. Tap on Security and then on the Lock Screen Password choose the On option.
Remove Unused and Unwanted Apps
Removing applications which are not under use is very important. As this will free up memory which would surely come under some good use. In order to remove any application, tap on any of those apps and hold it for a while until it gives with a couple of options, Favorite and Delete.