Buying a good gaming laptop is one of toughest task because it involves huge sum of money. And no one would want to make a bad buy. I did some research online, visited stores and took feedback from the users and have come up with a list of best gaming laptops for 2012.
One thing is for that sure that you have let loose your wallet a bit if you are looking for a powerful gaming laptop. And all the laptops listed below would worth your money.
But choosing the size of the screen is something very subjective. So some of the below options won't suit just because you do not want the available screen size. So, it is highly recommended to calculate and measure all specs before you make your final decision to buy a gaming laptop.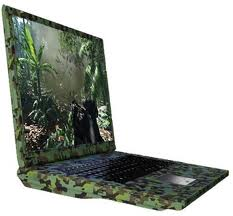 7 Best Gaming Laptops 2012
Alienware M18x
2.0 GHz Intel Core i7 2630QM processor
18.4 inches display screen with picture resolution of 1920 x 1080 pixels
6 GB of DDR3 RAM
750 GB of HDD
1.5 GB of Video RAM
NVIDIA GeForce GTX 460M Graphics
High-Definition 5.1 surround sound
DVD+/-RW drive
Battery life – 3.5 hours
17.2 x 12.7 x 2.1 inches
25.2 lbs
$1,999.00
Battalion 101 X7200
3.20 GHz Intel Core i7 960 processor
17.3 inches display screen with picture resolution of 1920 x 1080 pixels
6 GB of DDR3 RAM
500 GB of HDD
3 GB of Video RAM
NVIDIA GeForce GTX 560M Graphics
3D Premium Surround Sound
DVD+/-RW drive
Battery life – 3.5 hours
16.5 x 11.3 x 2.4 inches
12.10 lbs
$1,989.00
MSI GT683
2.0 GHz Intel Core i7 2630QM processor
15 inches display screen with picture resolution of 1920 x 1080 pixels
16 GB of DDR3 RAM
1 TB of HDD
3 GB of Video RAM
NVIDIA GeForce GTX 560M Graphics
THX TruStudio PRO
Blu-ray drive
Battery life – 3 hours
15 x 10.2 x 1.8 inches
7.7 lbs
$1,299.99
Asus G74SX
2.0 GHz Intel Core i7 2630QM processor
17.3 inches display screen with picture resolution of 1920 x 1080 pixels
12 GB of DDR3 RAM
1.5 TB of HDD
3 GB of Video RAM
NVIDIA GeForce GTX 560M Graphics
High-Definition 5.1 surround sound
Blu-ray drive
Battery life – 3 hours
19.7 x 16.5 x 2.4 inches
9.4 lbs
$1,990.95
Clevo X7200
Intel Core i7 LGA1366 processor
17.3 inches display screen with picture resolution of 1920 x 1080 pixels
6 GB of DDR3 RAM
750 GB of HDD
3 GB of Video RAM
NVIDIA GeForce GTX 580M Graphics
$1895.05
Toshiba Qosmio X500
2.0 GHz Intel Core i7 2630QM processor
18.4 inches display screen with picture resolution of 1920 x 1080 pixels
8 GB of DDR3 RAM
1 TB of HDD
1.5 GB of Video RAM
NVIDIA GeForce GTX 460M Graphics
Harman/Kardon Stereo Speakers
Blu-ray drive
Battery life – 3 hours
17.4 x 11.6 x 1.8 inches
10.1 lbs
$1,599.00
Alienware M17x
2.0 GHz Intel Core i7 2630QM processor
17.3 inches display screen with picture resolution of 1920 x 1080 pixels
4 GB of DDR3 RAM
320 GB of HDD
1.5 GB of Video RAM
NVIDIA GeForce GTX 460M Graphics
High-Defenition 5.1 Surround Sound
DVD+/-RW drive
Battery life – 2 hours
16 x 12.7 x 2.1 inches
11.7 lbs
$1,499.00