I know few people who love DJ-ing, mixing songs and doing crazy stuff with music. I respect this madness and I have shared a couple of lists namely, free DJ Mixing Software for Windows and free DJ Software for Mac, and its time for Android now.
In this post, I have listed out best free DJ apps for Android. And you are into DJ-ing, then you would love these Android DJ Mixing apps. I believe in the world of Open Source, so I have listed out only the free Apps. Imagine, you take your Android device in a party and start playing your thing. Sounds super cool, right? See if you find these apps useful.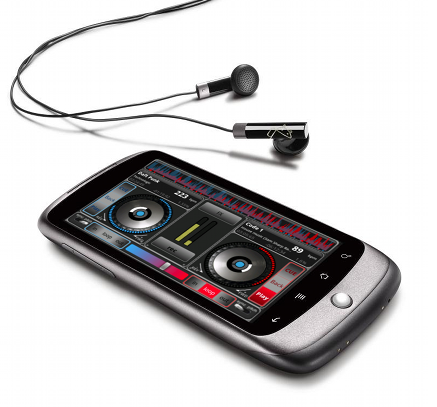 6 Free Best DJ Apps For Android – DJ Mixing Apps For Android
This DJ app for Android has a tag line, Play, Mix, Share and is surely one of the most popular ones in the Android market. It offers number of features like unique scratch engine, 2 desks, 3 band equalizer, auto mix feature, and much more. And once done, you can straight away share the final track on SoundCloud. Its free version leaves water mark in its saved track. If it is not fine with you, then you have to go for its Paid version.
Although this Android app is labelled as Lite, but it offers almost all the required features like visual mixer, auto pitch set, cross fading sliders
I won't be wrong if I label it the best DJ app in Android market. With over 65 genres and 24 pre-set moods, it does prove to be a professional DJ weapon. With more than 50,000 DJ mixes at your fingertips, I bet you would love using it. MUST TRY!
It might not be the one of the most popular ones, but it definitely looks solid. It is not a complete DJ tool, as it just lets you mix tracks. So, if you have a cool collection of songs, you can generate a gem of a mix. See if you like it.
If you were looking for a turntable for Android, then do check out this app. Its surely THE BEST turntable for Android available in the Android market and is totally free. The fact that it runs only on phones with a 1GHz processor and 512MB RAM does tell you that its must check out app.
This is not exactly a DJ tool, but is surely a party weapon. This is basically an Internet radio where you can get to listen to over 450,000+ mixes created by people across the globe. Its like witnessing the DJ festival of the emerging artists.