Late 2011 witnessed a spike in the Ultrabooks demand and 2012 has expected some powerful ultrabooks from the start itself. And in this post, I would be compiling a list of best Ultrabooks of 2012.
If you are still wondering what a ultrabook is, then here is some wisdom. Well, ultrabooks are the new breed of laptops which are lighter, thinner, better battery and run on low voltage processors. And design is one of the key factor for any ultrabook to sell good.
In this post, I am listing out some of the top Ultrabooks in the current market. And if you are looking for one, this post would help you for sure.
5 Top Ultrabooks 2012 – Best Ultrabooks Of 2012
ASUS Zenbook UX31-RSL8
1.6 GHz Intel i5-2557M
13.3 inches with native resolution of 1600 x 900 pixels
Intel HD Graphics 3000
4 GB of RAM
128 GB of storage
Weighs 3 lbs
Dimensions – 13.3″ (w) x 8.9″ (d) x 0.35″ (t)
Battery life – 7 hours
Price – Around $1,050
HP Envy 14 Spectre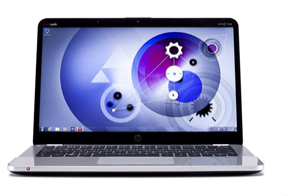 1.6 GHz Intel Core i5-2467M
14 inches Widescreen with native resolution of 1600 x 900 pixels
Intel HD 3D Graphics
8 GB of RAM
256 GB of storage
Weighs 3.97 lbs
Dimensions – 12.88″ (w) x 8.7″ (d) x 0.79″ (t)
Battery life – 9 hours
Price – Around $1,080
MacBook Air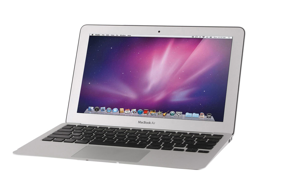 1.7 GHz Intel Core i5-2467M
11.6 inches Widescreen with native resolution of 1366 x 768 pixels
Intel HD Graphics 4000
4 GB of RAM
128 GB of memory for storage
Weighs 2.38 lbs
Dimensions – 11.8″ (w) x 7.56″ (d) x 0.27″ (front) and 0.66″ (rear) (t)
Battery life – 5-7 hours
Price – Around $960
Samsung Series 9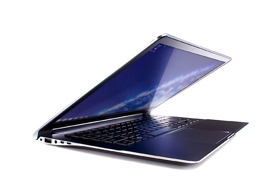 1.6 GHz Intel Core i5-2467M
15 inches Widescreen with native resolution of 1600 x 900 pixels
Intel HD Graphics 3000
8 GB of RAM
128 GB of SSD memory for storage
Weighs 3.6 lbs
Price – Around $1,380
Toshiba Portege Z835-P370
1.6 GHz Intel i7-2557M
13.3 inches with native resolution of 1366 x 768 pixels
Intel HD Graphics 3000
6 GB of RAM
128 GB of storage
Weighs 2.5 lbs
Dimensions – 12.44″ (w) x 8.94″ (d) x .33″ at the front .63″ at the rear(t)
Battery life – 8-9 hours
Price – Around $980