iPhone 5 is the most advanced iPhone ever designed and is surely one of the most post powerful smartphones in the current day market. And with such high sales, you can expect its dozens of accessories.
When you spend so much on a smartphone, it becomes necessary to choose the right accessories for right prices. Before you end up regretting your decision of buying any particular iPhone accessory, I would like you to read about it and understand your needs.
In this post, I have compiled some of the top selling iPhone 5 accessories. I would like you to check them only if you need them in reality. And I have tried to list out only those iPhone accessories which would let you use your iOS device at its best.
5 Top Selling iPhone 5 Accessories 2012
Agloves Original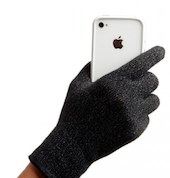 Winter is coming! No, I am not throwing a TV Show catchy line at you, but winter is infact coming. And I wonder if you have any gloves which do not cause any problem while operating your iPhone. These gloves are incredible. With 7% silver-nylon mix, these gloves are meant to protect you from cold and works on all capacitive touchscreen. It would cost you around $20.
Apple TV

This particular device would offer you a complete worth of $99 letting you stream Netflix, Hulu Plus, iTunes movie and TV rentals. In addition to all this, this device also lets you connect you iPhone to HDTV.
Docking Station
Having portable speakers is always good. Yes, its a perfect means for having spontaneous parties. Just plug in your iPhone and start playing music. Instead of naming any particular iPhone Docking Station, I would like you to check out the lists that I have compiled on iPhone docking station.
iPhone 5 Car Mount
I find this thing very useful. You have GPS navigation system available on your iPhone and having such thing which would let you mount your iPhone on your car's dashboard or anywhere near the steering wheel, so that you can easily check out its maps.
Nike FuelBand or Lunar TR1 Shoes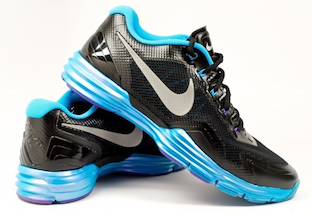 If you have been planing to buy a pair of shoes, then go for the above shoes if you have an iOS device. This is one of the best iPhone accessories where you can use the iOS's fitness app to make the best of your fitness regime. Its price starts from $149.
Apart from all these iPhone accessories, there are number of other things which should have been in the list. But the fact that those accessories are pretty obvious, I did not list them out. And below are the iPhone 5 accessories that I am talking about:
Screen Guard
iPhone Cases
Bluetooth Headset
iPhone Car Charger
iPhone Stands