I love listening to music and regardless what I am doing, one can always find me listening to music. I do not workout often, but I am aware of the fact that music plays an important role in anybody's workout regime. So for people like us, it is not that just the zeal that we need for running and workout, we also need good headphones for running.
It is true that if you have more options while buying any thing, more would be your confusion. Similar is the case with headphones. The earphones and headphones market is really really huge and finding good ones among the available ones is one hell of a task.
So, we have tried to compile a list of some best sports headphones or say good headphones for gym or workouts. The below list is in alphabetical order.
5 Best Sports Headphones Below $100 2012 |Headphones For Running|
AfterShokz Bone Conduction Headphones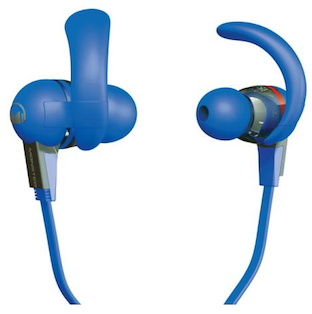 Honestly speaking, these are not the headphones that I would buy are definitely a good option for the people who are not looking for conventional headphones. These earphones come with earlock which does not let it wall while you are running, or working out. Its basically known for its bone conduction headphones. Unlike the normal headphones, AfterShockz transmits the sound into your ears using bone conduction headphones.
It means, you can easily hear the noise of the outside world. This could be an advantage and also a disadvantage. As mentioned in the beginning, these pair of headphones are for those who are not looking for normal earphones. It would cost you around $60.
Panasonic RP-HJE355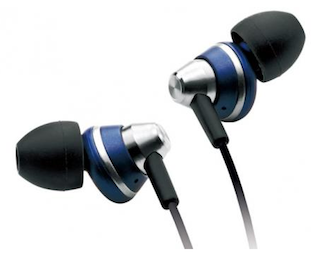 I haven't tried this one out, but have a used a pair of earphones with similar design, and I have to tell you that they simply stick to your ears and wont fall easily and this makes it a good earphones for gym or running. Its changeable ear pads lets you choose the most comfortable fit for yourselves. Its unique design offers better sound with a good bass and also restricts the noise of the outside world. It comes for $32.
Sennheiser CX 680 Earfin Sports Earbuds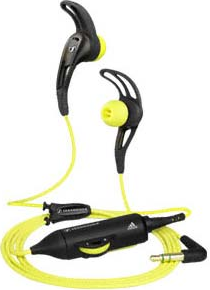 I am a fan of Sennheiser earphones. Whether it would be budget ones or the costly ones, Sennheiser has always offered more that what I have paid for and I know that its totally subjective. These pair of earphones are sweat and water resistant. With good bass and and superior audio quality, you would love using them.
Sennheiser PMX80 Sport II Neckband Headphones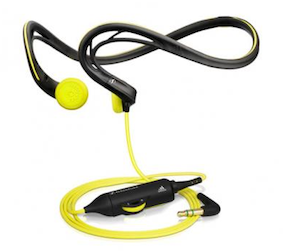 These Sennheiser headphones are one of the most popular headphones for running, gym and workouts. The best thing about it is its design. With the neckband design and earclips, it double guarantees that they won't fall. With a 2 year warranty, I do think that its worth buying. With a price tag of $60, this German brand offers you one of the best sports headphones in the market.
Yurbuds Ironman Focus PRO Behind the Ear Performance Earloop Fit Sport Earphones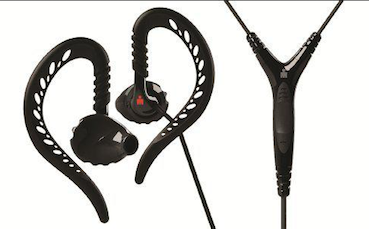 Yes, its a pretty huge name but is popularly known as Focus PRO earphones by Yurbuds. With its catchy designs, Youbuds earphones are getting popular in many countries. Its twist and lock mechanism lets you lock the earphones onto your ears and ensure that it stays with you while you are running, working out and playing any sport. It has been designed by a marathoner and a triathlete which creates all the required hype. With a price tag of around $60, this soft and high quality headphones are worth checking out.