Sony PS Vita is the latest portable gaming console in the market and it is the advanced version of the legendary PSP. If you have bought it, I would say its a smart buy. Just working out itself from its most unfortunate year, Sony is trying to bring something good to itself with Sony PS Vita.
In this post, I would be sharing some good PS Vita tips and tricks which would help you make the most of this portable gaming console. Below are some of the things, that PS Vita user should be aware of.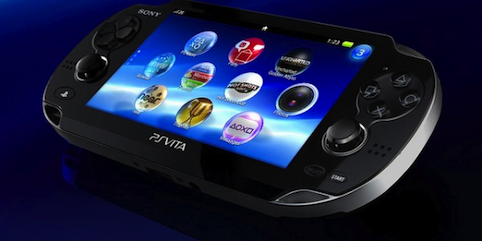 5 Best Sony PS Vita Tips And Tricks
Add Some Flavor
Giving your gaming console a customized look always makes it a better device in terms of looks. Navigate to Settings > PSN > Account Information > Panel and here you can add artwork to your PSN stuff.
If you want to change the background image, just tap on the theme icon at the bottom right of your screen. And you can add your favorite image as its background.
Backup Your Device Frequently
No matter how good the device be, having it backed up is always good provided its data loss would hurt you. In order to backup your PS Vita, connect it to your PS3 console, navigate to Content Manager and go with Back Up option. This would backup all your PS Vita gaming data.
Improve The Display
There are number of PSP games which are compatible on PS Vita. But you have to compromise with the graphics. In order to improve the graphics quality of those PSP Games, press and hold the front touchscreen which would launch the Settings menu and then put check across Bilinear filtering and Color Space options. This should help.
Play With Your Ear Phone Settings
If you own a pair of Bluetooth headphones, then you would be thrilled to know that you can use it with your PS Vita. Navigate to Bluetooth > Network > Bluetooth Settings and enable the Bluetooth Feature. It would detect your device and you can enjoy audio wirelessly.
And if you like music being soft, navigate as Settings > Sound & Display > System Music and turn off the PS Vita's toe-tappin' menu music.
Tweak The Display Settings
Make sure that you have the display settings accurate with your comfort level. And if possible, reduce the parameters like brightness and music volume which would save a good amount of your battery. Instead of taking a long route of navigating the Settings menu, go with the shortcut where you need to hold the PS button which would bring the quick access menu. Here you can play with your settings.
If you know anything about PS Vita which you think would benefit its users, then please comment and share.