GPS devices are history now. Yes, with the arrival of Android and iOS devices into the market, they have successfully replaced number of other gadgets like GPS devices, MP3 players and Media players.
Samsung Galaxy Note is not just another tablet PC. It is actually a smartphone cum tablet PC. This is like the advanced version of palm pilot integrated with smartphone. So, here I am listing out the best GPS Apps for Samsung Galaxy Note.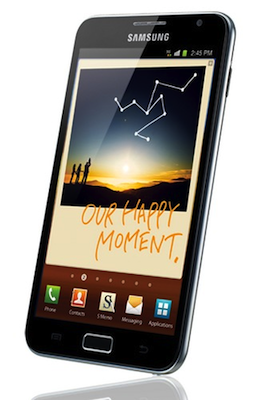 5 Best GPS Apps For Samsung Galaxy Note
Colombo Open GPS – Galaxy Note
If you are using a Galaxy Note, then this is a must have app for you. This app is actually based on Google Maps, or more like a Google Maps client which has specially been designed for Galaxy Note. Few of its features are really incredible where you just tell this app that this is where you want to go (like to a bar, movie, restaurant) and this GPS app would lead you there.
GPS Tracking
This is not actually a GPS navigation app, infact it is a GPS tracking app. Using this app, you can track down your family, friends if there are lost. If you want to track someone, all you need to do is install the app on the Android device of the person whom you want to track and keep it running.
Google Maps
How could one forget Google Maps? Whichever may be free GPS app, it surely revolves around Google Maps. Every open Source project in the market is based on this wonderful Google service only.
TeleNav GPS Navigator
This is another voice guided navigation app for Galaxy Note which lets you reach the place you want and with real time traffic updates by this app, your life on road would surely become easy. Few of its best features include, multi routes, quick search, live traffic and voice based navigation.
Waze – Community GPS Navigation
This is more than a conventional GPS app and this is one of the reason why I would like to recommend this GPS app for Galaxy Note. It supports voice guidance to help you reach your destination. And with its real time traffic reports, you would love this free navigation app.