Here is an interesting fact for you. Lyrics of songs is one of the top search items on any search engine of all time. So, if you are having an Android device and looking for a music player for Android which would let to search lyrics on Android, then this post would be helpful to you.
The below list of free Android apps consist of music players with lyrics plugins and apps meant to simply offer you with lyrics. Once you have these apps loaded on your Android, you need not bug yourself on Internet for finding lyrics for songs.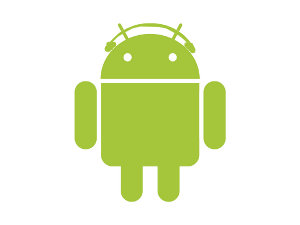 5 Best Free Apps To Get Lyrics On Android
4Lyrics Lite
This is a free music player for Android with lyrics synchronized with the songs played by it. It is more like any other conventional music player which plays music with all the basic options and in addition to it, this music player displays lyrics of the song that is being played just like you see sub titles while watching movies.
MusicKN
This app reads the LRC or TXT files along with the song being played. All you need to do is make sure that the LRC or TXT file has the same name as the song that is being played and this app will display you with lyrics and with the auto scroll option, if gives you an ultimate karaoke experience.
SingWithMe LRC Lyrics Player
If you are looking for an app which could read LRC files, then there is no better app than SingWithMe LRC player. With auto scrolling and adjustable scrolling feature, this offers you with a comfortable way to read lyrics on the display screen of your Android device.
TuneWiki
The developers label TuneWiki as a music video karaoke jukebox and is a very popular app when it comes to getting lyrics on Android. This app lets you play songs on your Android and view lyrics too. This app is more than this, as it also lets you search videos on YouTube, change language of the lyrics, find what other TuneWiki users are listening to.
Xing Player
This app is labelled as the best app to find lyrics on Android as it does not depend on the LRC or TXT files saved on your device. Play songs on this music player, and this player will search lyrics and will display you the same on the display screen.
All these apps are the best apps to get lyrics on Android without any real fight. Try them out, and see which one you like to turn your Android device into a karaoke jukebox.