With the rise of mobile platforms like Android and iOS, the whole concept of mobile phones has changed. Its no longer mobile phones or cell phones, this generation call them smartphones.
And no doubt, smartphones do serve you the purpose of MP3 players. So how about knowing about apps to discover music on Android.
There are few bands and artists, whom you love listening to. And the below apps would let to discover similar bands and artists. Who does not love listening to music? And if I am talking about discovering the music which you would love for sure, then you bet I am talking about something which would interest you.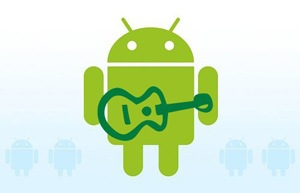 5 Best Free Apps To Discover Music On Android
Hitlantis
Trust me, with time Hitlantis would hit atleast one Android device out of every three. If you looking for a powerful and trustworthy source to find new music on Android, then try out Hitlantis as it has got its official Android app. With its smart and friendly user interface and amazing music recommendation capability, this surely proves to be a must try service.
Last.fm
Personally, I believe that the Last.fm is THE BEST when it comes to music recommendations. There are number of music recommendation engines on Internet, but I wonder if there is any service as accurate and as huge as this one. With its Android app installed on your device, you can discover music, find new artists, find new songs, listen to new sounds and exactly what a music lover wants.
Shazam
This is another app which has been there in existence since the early days of Android. I know there have been times when you walk into a mall or coffee shop, love the music that is being played and want it badly on your playlist. All you would need to do is use Shazam as it is capable to identify the song just by detecting a small snippet of it. It would list you with all the possible sound tracks, along with its artist and album names.
SoundHound
This service is very much like Shazam. There is something that this app has to offer in addition to what Shazam does. SoundHound also displays you with lyrics of the song, tour dates of that artist and links to the YouTube videos. So, this is more than just a conventional app to discover music on Android.
TuneIn
I believe Radio is another perfect means to discover music. When you are offered with  over 50,000 stations and 1.2 million on-demand streams, I bet you would have find some amazing songs and artists that you would never have.
Finding a good app to discover music on Android is a tough ask because huge number of apps available in the market. And I am pretty sure that most of them are competent enough to impress you. So, if have listed some of the best apps to find new music on Android.