Android OS is basically meant for touchscreen devices like tablets PCs and smartphones. And these best free Android keyboards will make your Android device more efficient. Any QWERTY keyboard will let your type with ease and speed.
Using the default QWERTY keyboard of Android OS might be a bit uncomfortable, and if it is true for you then these keyboard apps for Android will surely let you do your texting and related stuff in no time.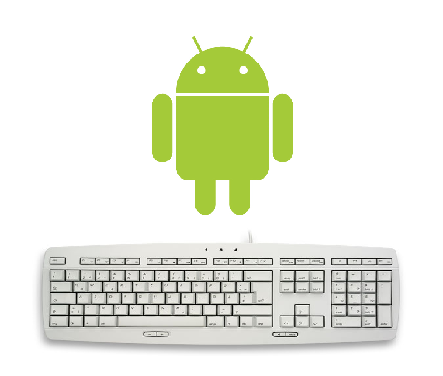 Here are the 5 best free Android keyboards ( Android apps ):
MessagEase is said to be the fastest Android keyboard. This Android app makes you type with so much of ease as it offers you with 9 huge keys which is THE actual reason for its efficiency. All you need is some time with this Android app for keyboard, and you can get going with it.
Slide Keyboard is an amazing Android app for keyboard. Its keyboard is 4 times bigger than the default Android keyboard. It has got 12 keys with intuitive design, which is just meant to increase your typing pace. If you use this keyboard app, it will eat up your display screen's area which is the compensation for better typing resource.
This Android keyboard app is a standard QWERTY keyboard with a special feature which would increase your typing speed. With this Android app, you need not enter all the characters of the word. This keyboard app basically makes use of your gestures and let you type easily.
This keyboard app for Android is named after its incredible feature. It offers you with QWERTY keyboard where you can type words just by swiping fingers around the Android keyboard. This is my favourite Android app which every Android user should try.
This is an interesting and innovative keyboard app for Android. It uses its dictionary and enlarges the letter that you could type next which lets you type easily and quickly. It is based on simple fact that it enlarges the upcoming letter button.