Android is a powerful platform for smartphones which lets you do so many things. There are thousands of free Android apps available which let you do day to day activities. In this post, we would be talking about some best free Android apps for health and fitness.
We have already shared number of free Android apps which would spice up your Android based devices. Your health and fitness are one of those things which you need to take care of. But due to rush and hush of everyone's live, we fail to take care of ourselves. But these free Android apps for health and fitness would help you keeping you fit.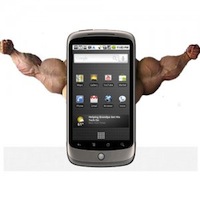 5 Best Free Android Apps For Health And Fitness
This is another simple but more than useful Android app for health and fitness. This simple Android app lets you keep track on the calories you have consumed. It even recommends you with the perfect diet to have so that you can stay fit and healthy.
This is another free Android app for health and fitness which lets you keep a track on how much you have worked out. It also lets you calculate the calories burnt in activities like jogging, walking and cycling. And its capability to find the distance travelled is another incredible addition.
This free Android app lets you keep an eye on the most important part of your life, your food. It offers you with loads of information on foods and diet, and helps you to plan your diet in order to keep yourself fit and healthy.
If you do not sleep well, even strictly followed gym regime and diet wont help you. I know people who have problem relaxing, so this free Android app is for such people. With this app, you can listen to some soothing music which would help you fall asleep.
If you work hard in gym and own an Android device, then you need this Android app more than ever. This lets you plan your gym workouts. This app also lets you keep an eye on calories burnt by you, which makes itself a complete help at your gym.